December 11, 2017
GSFlab Christmas Celebration at Meierei im Prater
October 25, 2017
2017 CeMM Halloween party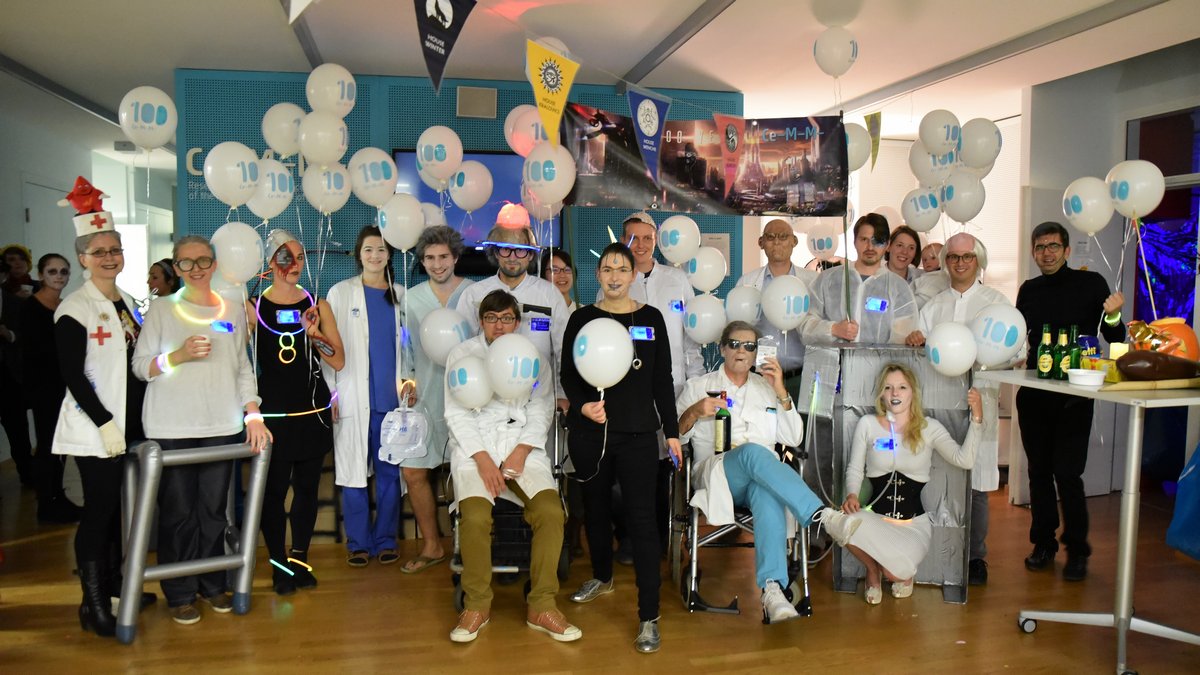 This year's theme: "Lost in Time - a Journey through the CeMMturies"
February 03, 2017
GSFies organized a Carnival themed CeMM Happy Hour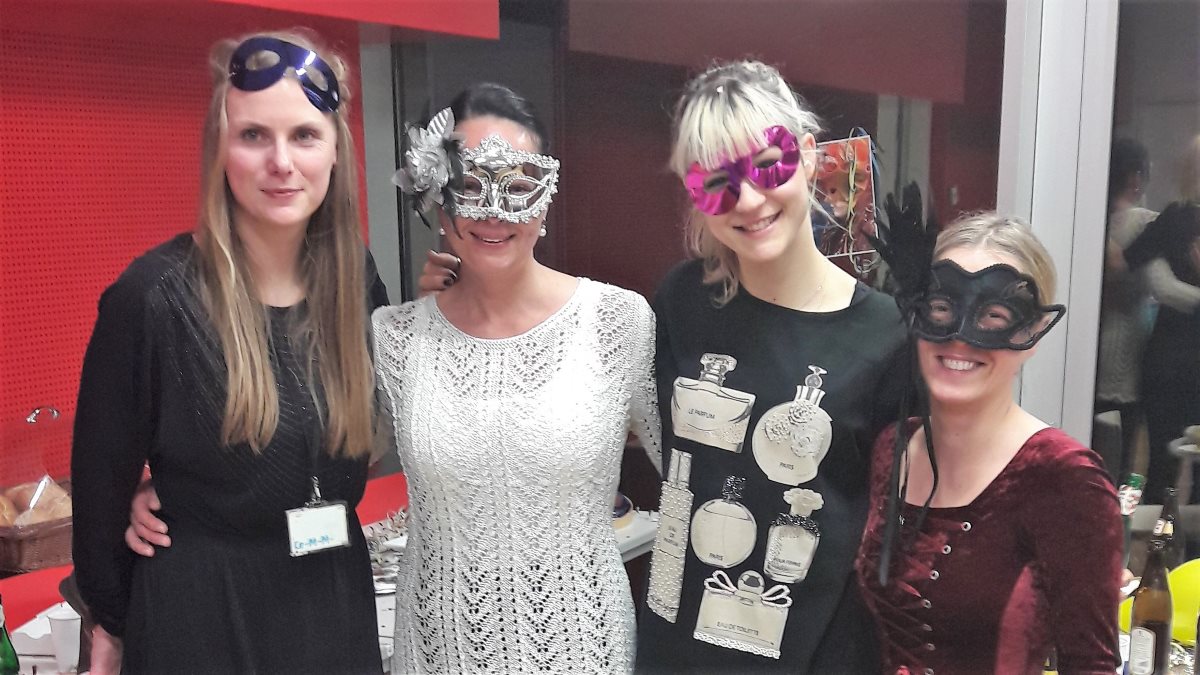 December 12, 2016
GSFlab Christmas Celebration at Piaristen Keller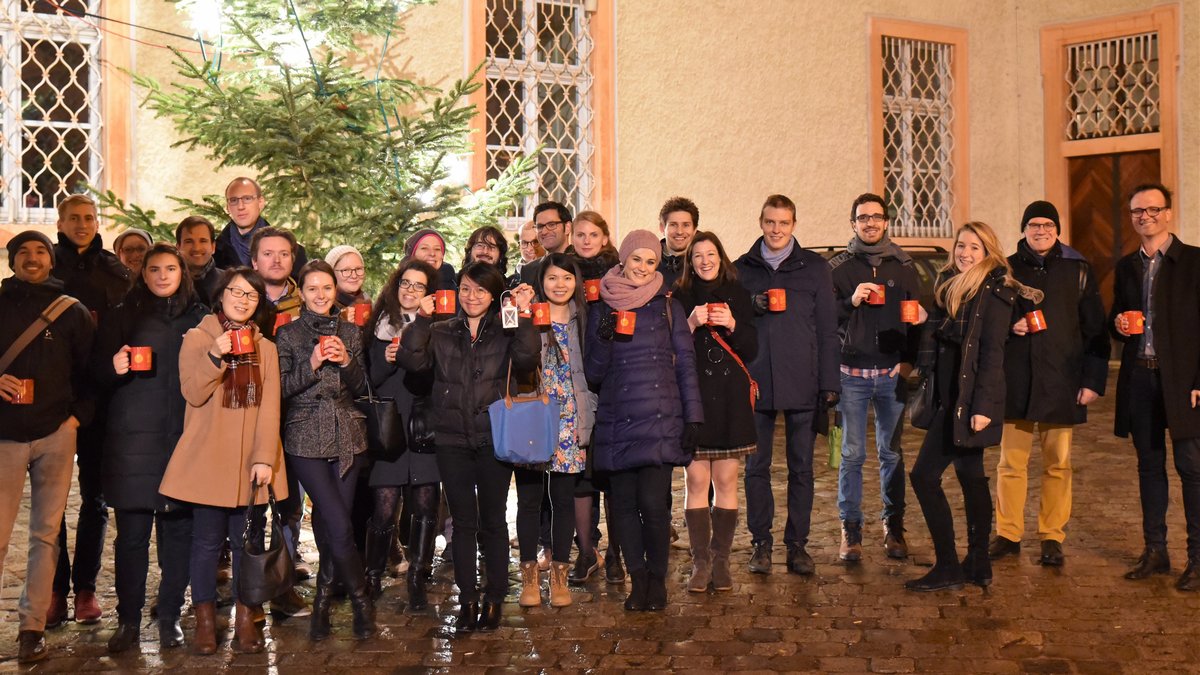 October 30, 2015
2015 CeMM Halloween party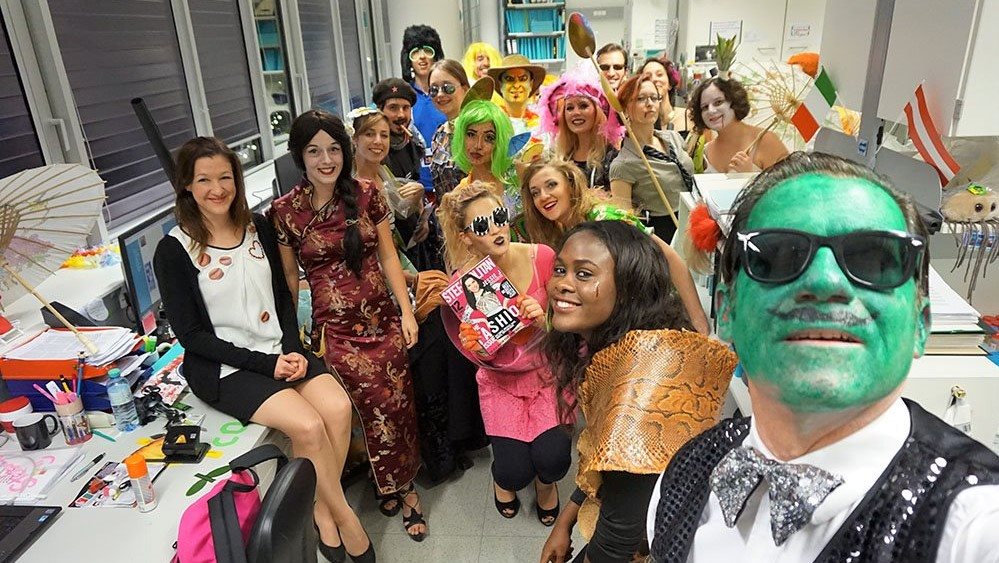 As always this year, CeMM had its Halloween Party, organized by the first-year PhD students. It was one of the best parties in CeMM history, and as always there was a fight for the best costume and the best group performance. Kaan "Lagerfeld" Boztug won the best costume award and the Mass Spec Group won the best group award featuring the "Despicable Me" film. People are preparing already for the next year.